Commercial 30L Ultrasonic Cleaner Stainless Steel Industry Heated Timer + Heater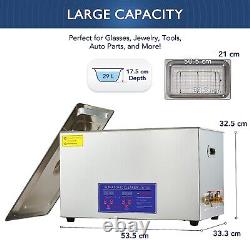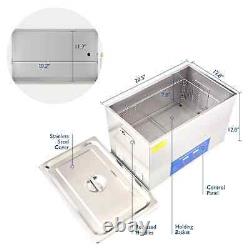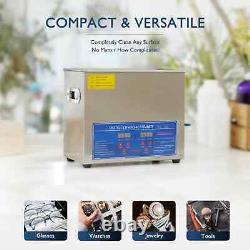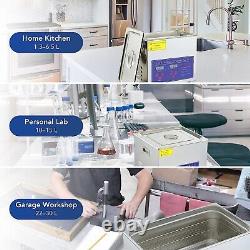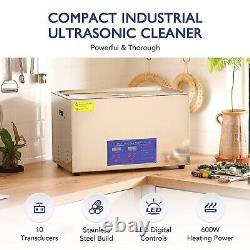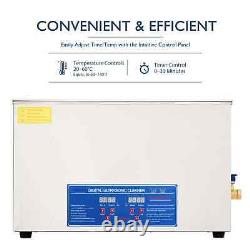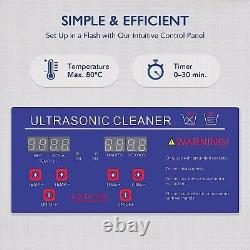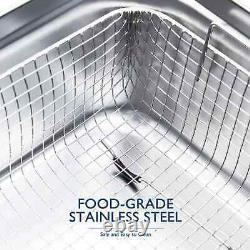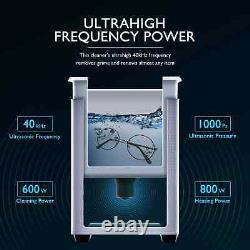 STRONG CLEANING SOLUTION: CO-Z industrial ultrasonic transducers (10x60W=600W) easily and thoroughly clean your valuables and small items. The user-friendly pre-set cleaning time options (1-30 minutes) make operation simple and easy, and the integrated cleaning basket is perfect for keeping your jewelry, glasses, watches, or dentures in place. Extra-Thick Extra-Large Tank: The 1.5mm 0.06 in. Stainless-steel tank has a 30L 8 gal.
Capacity and is durable, sturdy, and corrosion resistant to provide an extra-long service life. WIDE RANGE OF CLEANING TEMPERATURES: Our ultrasonic cleaner also heats the water as it cleans. The safest and most effective range is usually 40-60? (104-140°F), but for special items it can work as low as 20° or as high as 80?
BACKUP FUSE: A dual-fuse protection system prevents burn-out: always check the fuse in the rare event of lost power. Turning the cleaner on or off frequently is NOT recommended.
DIGITAL CONTROL PANEL: Easily monitor the machine's cleaning process through the LCD display with intuitive touch-button controls for the timer and temperature. Lower frequencies lead to better cleaning results but cause louder noises.

---